Hi, my name is
Wilfred Almeida.
LFX'23 Mentee @ CNCF Harbor | NodeJS-Golang Backend + DevOps | Web3 Enthusiast | Learning Rust
I am a FullStack Mobile App developer, I majorly work with Flutter, NodeJS, Docker, and NGINX, Kubernetes and, I'm exploring Web3.
I'm looking for full-time Remote Jobs.
I like finance and can go on talking for hours about Investment, Personal Finance, Stock Market, Global Economies etc.
About Me
As a full-stack mobile app developer with over a year of practical experience in Flutter and Node.js, I have a passion for building and improving projects. My applications have been downloaded over 10,000 times on the Google Play Store.

In addition to my expertise in REST APIs and deployment using NGINX, Docker, CPanel, and CyberPanel, I have recently gained experience working with Kubernetes, and implementing CI/CD pipeline on a Debian 11 VPS server.
Throughout my career as a freelancer and intern, I have always prioritized upskilling myself while providing value to my clients. I am currently learning about System Design and striving to improve my skills in this area.
I recently open-sourced MobXcess to further its development.
I enjoy helping people and communities, and I am active in various communities online. With over 500+ reputation points on StackOverflow, I am dedicated to providing helpful and reliable solutions to others.
My strong understanding of Computer Networks, gained through years of internet usage, has equipped me with the knowledge necessary to succeed as an Internet Service Provider ISP
Here are a few technologies I've been working with recently:
Mobile: Flutter
Backend: Golang, NodeJS
Cloud: Linux, NGINX
DevOps: ArgoCD, Docker, Harbor, Kubernetes
Databases: Firebase, MongoDB, MySQL
Platforms: Cloudflare, GitHub Actions
Tools: Git, Lens, Postman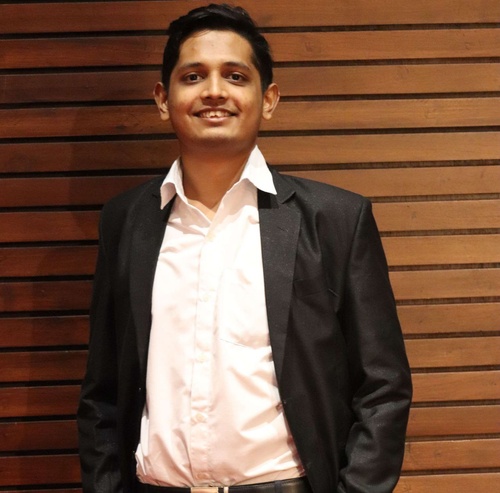 Where I've Worked
Linux Foundation LFX Mentee
 @ CNCF Harbor
Mar 2023 - Present; Global, Remote
Enhancing the versatility of replication filters GitHub Issue
Implementing regex capability when defining replication rules using Golang
Updating documentation and existing functionalities
Voluntary Works
Student Leader
 @ Postman
November 2022 - Present; Mumbai, India
Providing support to peers in learning APIs through sessions and workshops.
Advocating for the adoption of Postman among colleagues.
Promoting API literacy through ongoing efforts.
Research Publications
This research proposes a new framework that uses GPT3 for analyzing large datasets to predict insights from calculated statistics.

A proposed alternative system for accessing servers from mobile devices involves keeping pre-defined commands on servers and executing them securely from mobile applications.
What's Next?
Get In Touch
I'm currently looking for full-time/contract based Remote Jobs. Hit me up if you got any opportunity for me or just want to get in touch with me.
Hit Me Up